Morning ~ !
Gosh, heading to early evening shift and got only 4 hours of sleep! Now casually just drowning myself into coffee while trying to update some recent purchases! Okayyy not so recent, I got them while I was still living alone, so I got them two or three months ago, go and figure.. Have to wait that the sun will rise so I can take couple of more pictures for future's posts.. Living in Finland; trying to schedule everything for couple of hours when the sun is up.. The meet up season will wither away hahaha! Or decent ootd pics..

I'm really pleased with these purchases, even I've said like.. four months already that "no dresses, more accessories". The amount of guilt can't overcome the pleasure of owning these kkkk ~ !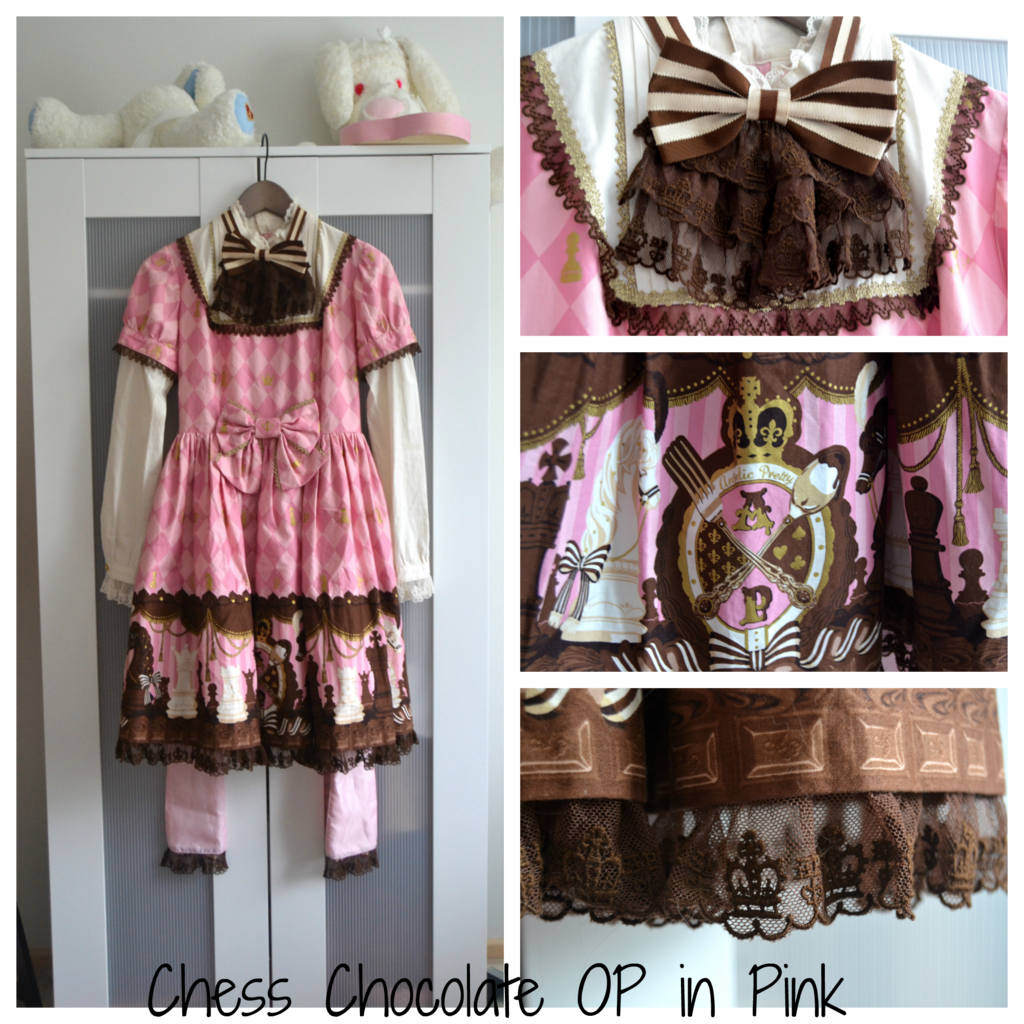 For first I wasn't that great fun of chocolate prints.. dresses, bags, you name it. I'm not even great fan of sugary treats! But then.. then.. I went and bought Melty Chocolate skirt in pink and oh boy, that girl was sold! I have always had bit mixed feelings with Chess Chocolate, but now it's hanging on my closet, waiting and waiting the coming out of closet-outfit. The time and place has to be right! I mean, that dress deserves it.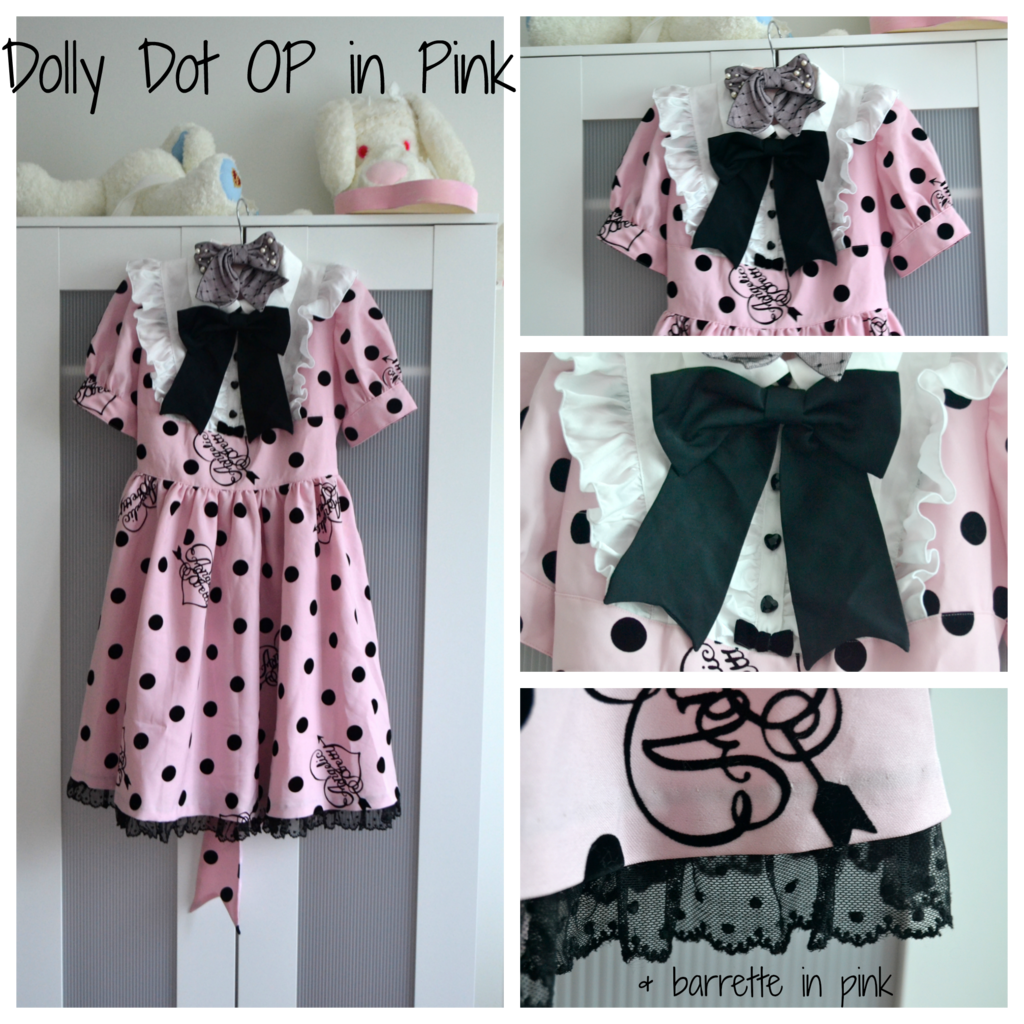 You have seen this dress already, not going to apologize, because oh my fucking holy cross god! That dress is incredible! Feeling putting effort on your makeup shopping trip? DOLLY DOT. Feeling like travelling to visit your grandparent but feeling fancy? DOLLY DOT. Friend wants to meet asap at sushi place? DOLLY DOT. You feeling blue and angsty and black is the loveliest color of the word, sucking all the other colors, but all your trusty black clothes aren't nice enough? DOLLY DOT. Wanting look hella adorable and cute for someone who hasn't seen you in lolita like ever? DOLLY DOT. Okay. I love that dress. Bye.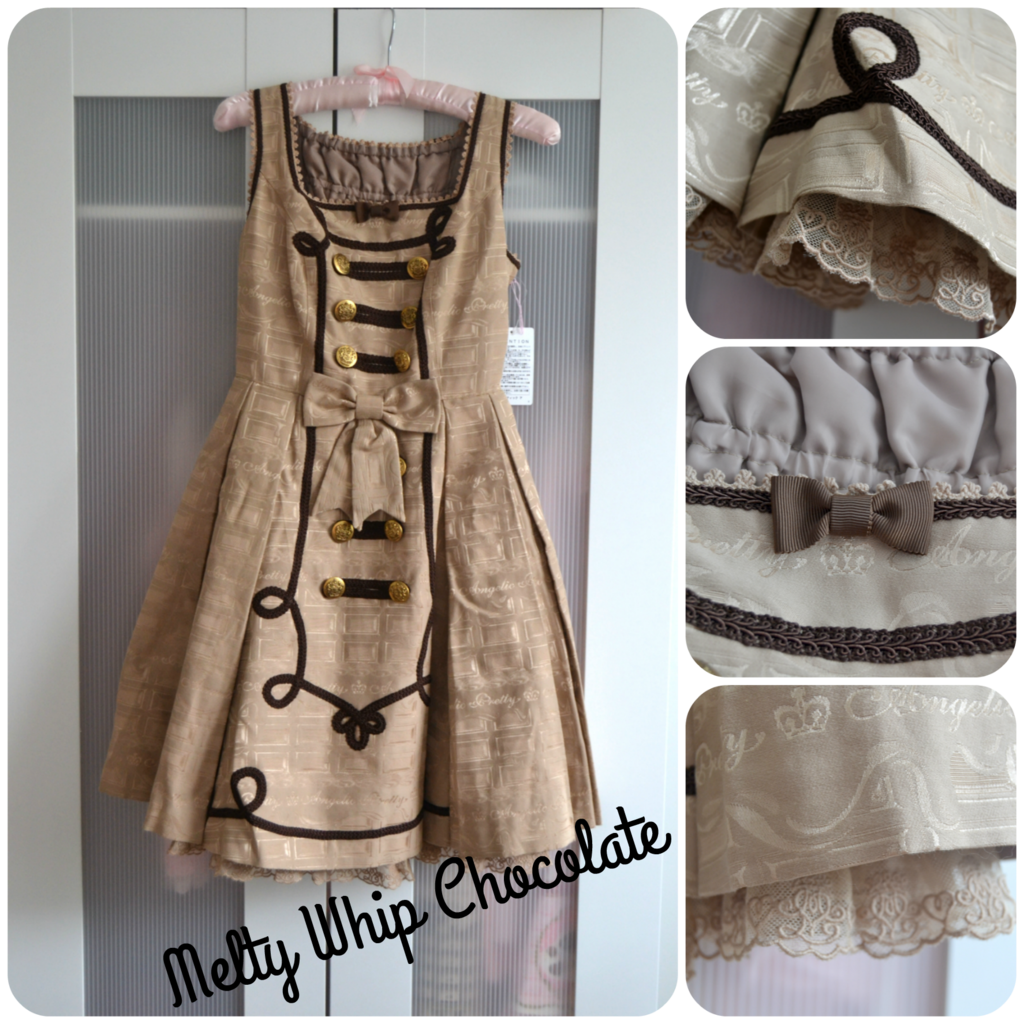 Also this one is waiting coming out of the closet-day, because what I can say? It's chocolate thing. It's fucking mocha. My closet is still like 95% baby pink? Gotta get my shit together and start to purchase those accessories. Even the dresses are way nicer. ;_; The hard path of lolita. Decisions, decisions. By the way, Melty Whip is kind of heavy! I bet it will be lovely on winter time because of it's thickness, like Gloria.
How you feel about chocolate lolita? It almost seems to be legit sub style of lolita. :'D Btw, while writing this post I've been listening on Sabaton, I mean like.. Why I'm even listening somekind of hero heavy(?? :D) here, when I totally prefer Sisters of Mercy and Marina and the Diamonds kind of music..